If the hip-hop you listen to is old-school or "serious" then someone like Lil Yachty probably comes off as a joke or mockery of the entire genre. The 19-year-old Atlanta rapper has garnered quite the reputation for not caring about hip hop's roots or history.
In a recent interview with Billboard, Yachty admits he "honestly couldn't name five songs" by Tupac or The Notorious B.I.G., and says he's okay with that.
"If I'm doing this my way and making all this money, why should I do it how everybody says it's supposed to be done?"
There's no doubt that Yachty's brand of rap is his own thing, and he's always been known for his off-the-wall opinions about the game. In an interview with Tidal, he straight-up called serious hip-hop boring.
"It's just fun, it's not serious. I hate serious rap. It's boring. Serious rap music puts me to sleep."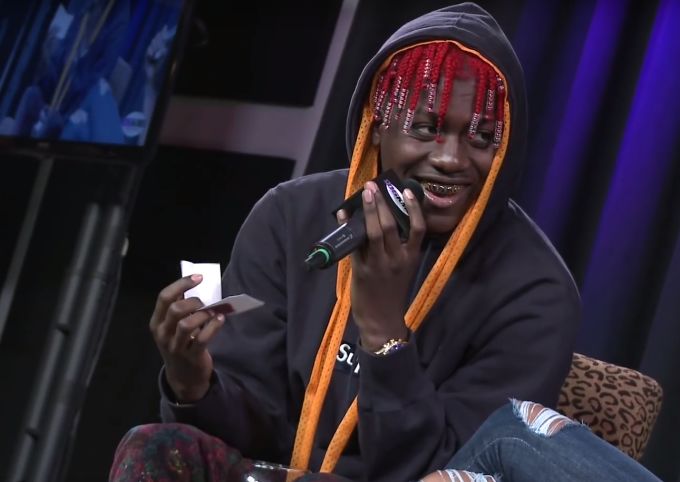 He did say to 106 KMEL, however, that he likes J. Cole, but doesn't actually bump his music like that.
Old hip-hop heads are definitely shaking their heads at the young rapper. Maybe it's the ignorance of his age, but it's a fact that his popularity among young people has a big part to do with his attitude about what hip-hop should be.
"I just can't wait until the point when everyone understands hip-hop isn't the same anymore."
In a recent appearance with The Breakfast Club, he went on to say that everyone "just don't like me because I'm not lyrical enough… If you ever read comments and click on their profile, they're like super old."
It's worth mentioning he wasn't even alive by the time Tupac and Biggie died in the mid-'90s. Yachty's a product of the internet age, growing up on artists like Lil B and Soulja Boy. His concern is to speak for his own generation, for the future of hip—whatever that could mean.
"I've found myself," says Yachty later in the Billboard interview. "I'm like the youth's big brother now. I have to be that voice for them."